The Ultimate private No recoil Macro
( AntiBan )
Work with Any Mouse | Any Dpi | Any Resolution | Any Sensitivity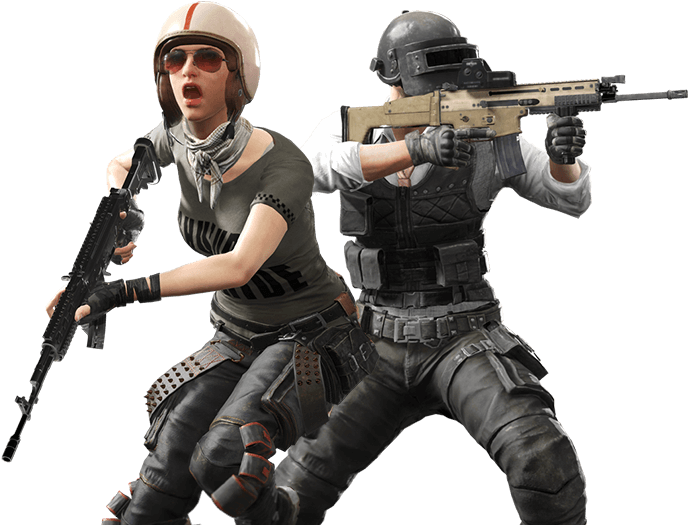 Our No Recoil macro don't touch any game files or game memory.
Thus it is much safer than any type of hacks.

Thank you for trusting us. The numbers says it all.
100+ Daily visits | 1000+ Downloads | 0 Ban Reports
All the macro programs available on recoilmacro.com is for educational, testing and practicing purpose only
not to be used in real game
How it Works on

Any Mouse

Any DPI

Any Resolution

Any Sensitivity

?
Our No recoil Macro Comes as a stand-alone package which doesn't require any mouse manufacturer's buggy software to work , Download and click on start button to start the no recoil for your game its that simple.
Resolution is more important for automatic gun detection , and our no recoil comes packed with autodetection maker with which you can make autodetection for any resolution with just 5 clicks visually without touching a single line of code. ( 1080p configurations will be preloaded )
Yes definitely, Our no recoil macro loader will have a general recoil multiplier which can be adjusted using "Ctrl +Up/Down" . Take any single weapon and adjust this general recoil multiplier. All guns will automatically gets adjusted for your game sensitivity. Its that simple.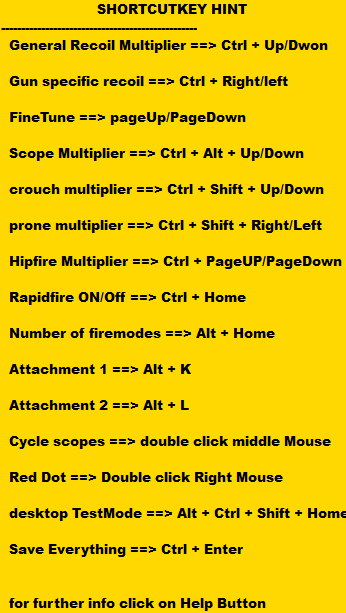 MainUser Interface basic explanation !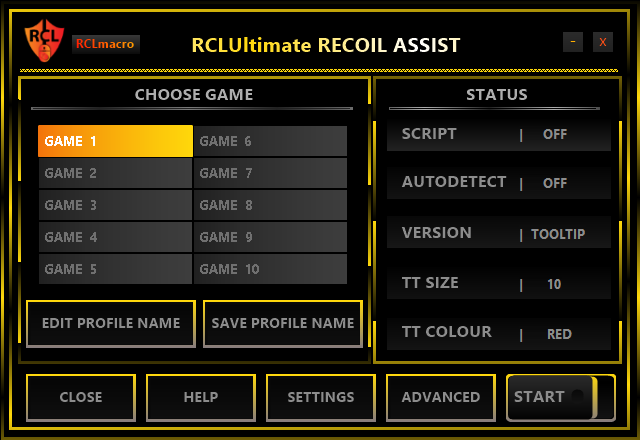 Settings User Interface basic explanation !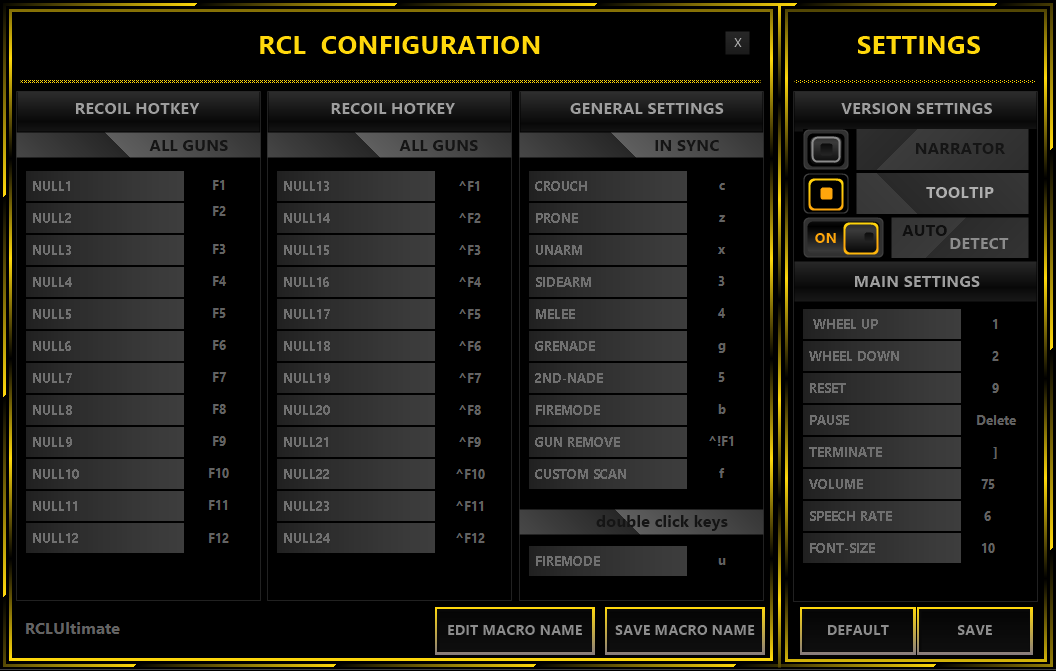 Advanced Settings User Interface basic explanation !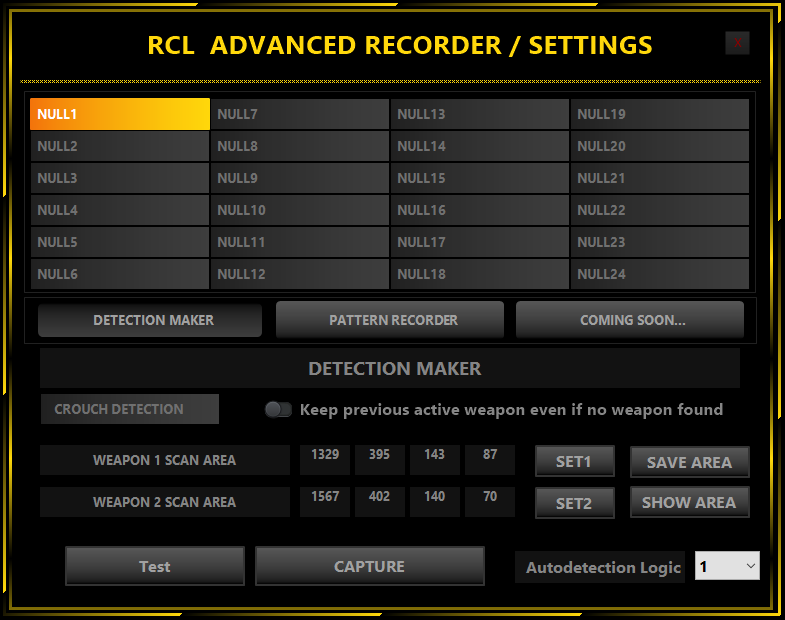 Autodetection maker User Interface basic explanation !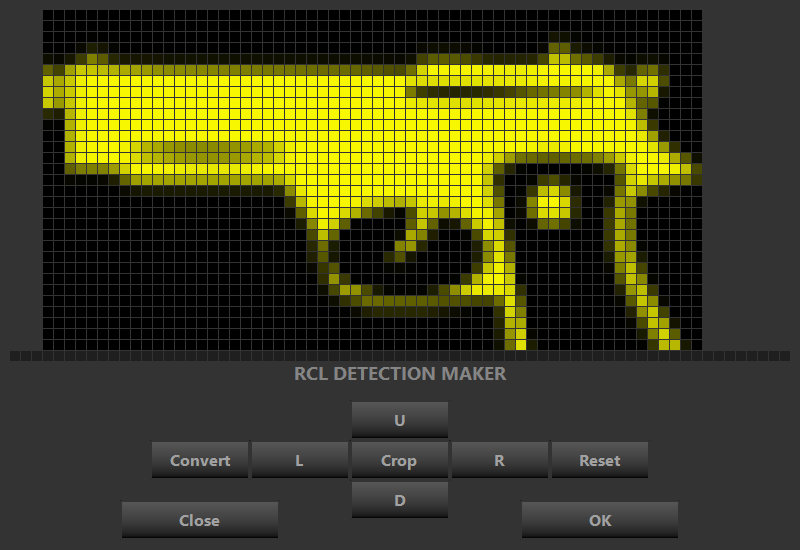 10 GAME PROFILES
*universal macro exclusive
Add up to 10 games with 24 recoil macro each. And you can save all of them. you can change the profile name with your game name as well. Select any of the profile 1st, to adjust it's settings or make autodetection for that profile. After selecting profile you can click on start button to start macro for that game
=> 10 profiles
=> you can change profile name as well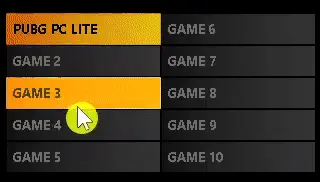 AUTOMATIC WEAPON DETECTION MAKER
Make auto detection for any game with simple 3 or 4 clicks.
Select the game profile (as shown above )then click on detect maker to open up the RCL Auto detection maker for that profile, It will show 24 recoil slots which you added in the settings (you can change the weapon recoil names in the settings ), Select one weapon and click on capture, it will bring a small square capture area, place that capture area on any part of the screen and double click right mouse button to capture. After capturing it will show a new interface with capture image , click on convert, then click on crop , then click ok to save it . Its that simple to make autodetection with RCL detection maker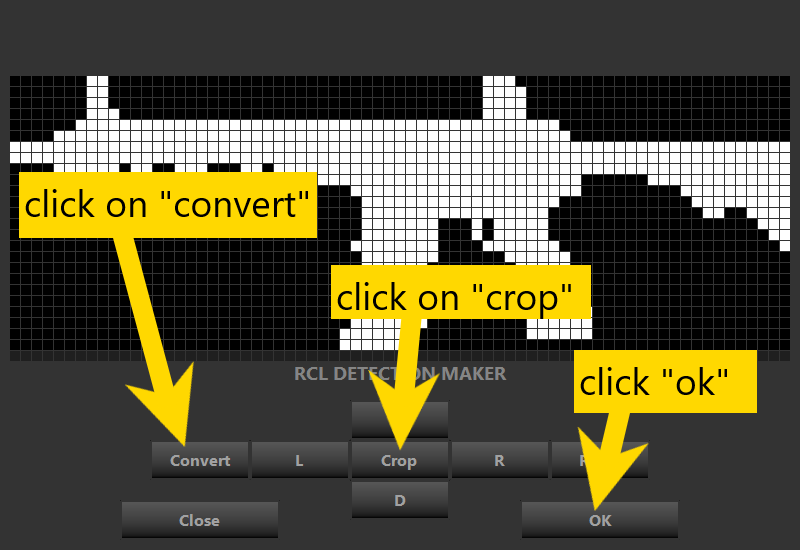 CREATE YOUR OWN WEAPON RECOIL
*universal macro exclusive
24 recoil macro per each game profile ( upto 10 game profile . So you can add up to 10 different games with 24 guns simultaneously) , you can edit weapon name and this name will be shown as feedback on screen or narrator will speak this weapon name when you enable recoil for that weapon.
For game specific macro you can adjust macros to your sensitivity rather than making it from scratch
AUTOMATIC WEAPON DETECTION
When you open inventory ( press tab ) rcl recoil engine will scan the screen and find the weapon and assign recoil to each slot accordingly and activate the recoil of weapon in your hand. Just put the game in border-less windowed mode . And toggle the auto-detect button in rcl settings to ON. The application is using advanced algorithms to detect weapons than conventional image matching , So it will give more reliable and robust output with no frame rate drop or input lag.
With conventional image matching it is usually observed to use more cpu and thus cost 5-10 fps but with rcl auto detection algorithm it won't even reduce 1 fps.
CPU usage was recorded less than 0.1%
better performance
reliable output
No FPS drop (this is the highlighting feature)
important setting to use autodetection :
Border-less windowed mode.
RCL Autodetection maker can be used to make autodetection for any game !!
AUTOMATIC CROUCH AND PRONE RECOIL ADJUSTING
Recoil of the weapons drastically reduces when crouching and going prone . But what happens if your recoil control doesn't change accordingly.It will mess up everything and will be counterproductive (it will get u killed in a fighting situation ) . Your recoil control will be pulling down the mouse more than necessary which will cause problems than any good to your aim . See this
video
to understand it better . So what RCL recoil control will do is whenever you press crouch button it will detect your stance and adjust recoil accordingly.
You can press same crouch button to stand-up without any problem
. Everything will happen in swift of a second that you won't even notice. whenever you press prone button RCL recoil control will make adjustments to recoil and give best accuracy. Pls note that you should press jump button to stand-up if you are prone.
for each game profile you can set crouch multiplier and prone multiplier.
crouch detection can be added with rcl auto detection maker
Here you are pressing the same crouch button, to crouch and stand just like normally you would in a game, but RCL recoil engine will detect player stance and set recoil control accordingly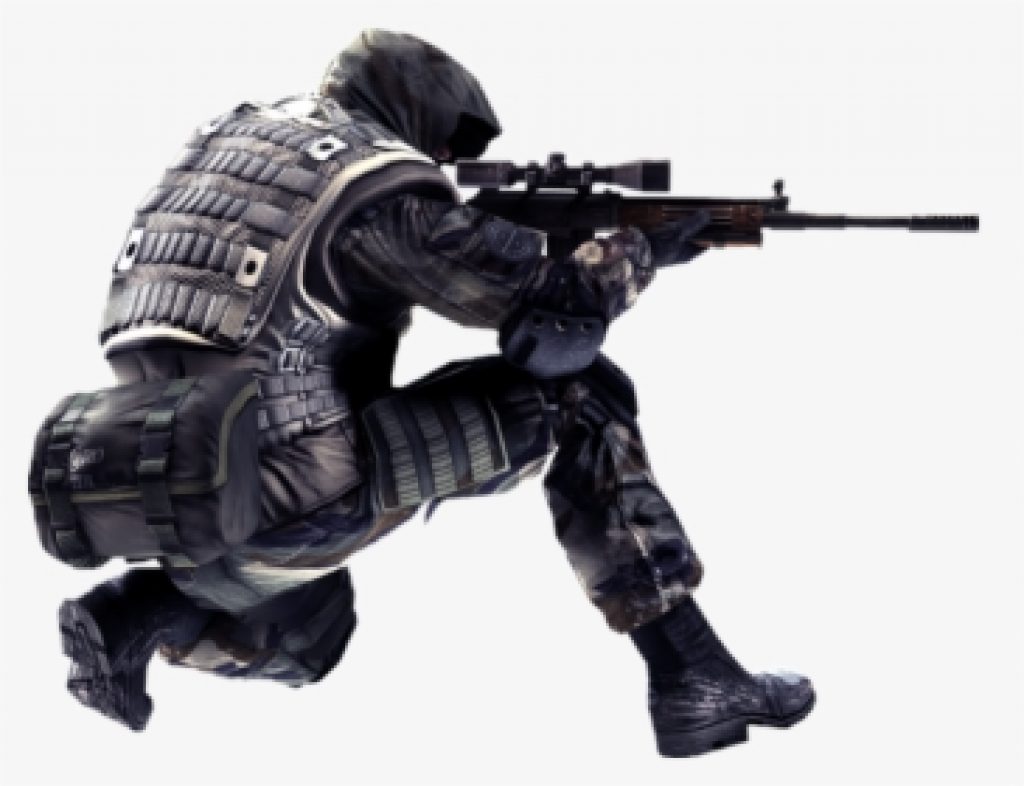 2 scope slot is provided , So u can assign 2 different scopes to each weapon easily. By default it is assumed to be equipping reddot/holo/iron-sight. Double tap middle mouse button to cycle between scopes [ 2x<=>3x<=>4x <=>6x ] .U can use single-tap of middle mouse button for other key-binds without any problem.
Double-tap Right Mouse Button very fast for red-dot / holographic as scope [ it will help in intense situations] Adding extra shortcut keys for each scope is easy but in a game scenario interacting with additional keys become difficult. If users request we will add it in coming updates.

Also can be changed with numpad keys
HIPFIRE WITHOUT ANY PROBLEM EVEN WHEN 6X RECOIL
2 scope slot is provided , So u can assign 2 different scopes to each weapon With RCL recoil control u will be able to hip-fire the opponent even if are equipping higher scope . That means when you are hip-firing RCL recoil control will pull down mouse very slowly through the recoil pattern of selected gun than when you are scoping.When scoping recoil control will pull down mouse fast through the same recoil pattern
2You don't have to worry about "recoil control " interfering when u trying to use throwables or grenade. RCL recoil control will automatically activate passive slots when granade throwing / 2ndary grenade / melee weapon / side-arm / unarm (holster weapon )/ inventory scrolling / map / main menu.
As soon as you take out weapon , recoil control will become active again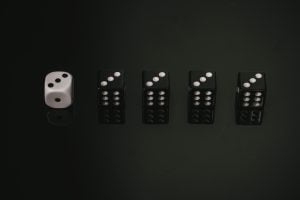 USING MOUSE WHEEL TO SELECT WEAPON
Most people are accustomed to use Mouse Wheel to cycle through weapons in PC games. So we have added mouse wheel functionality to RCL recoil control . You just have to configure it in RCL settings.
By default
Wheel up => primary weapon 1
Wheel down => primary weapon 2
Important thing to note here is that u should change in-game mouse-wheel setting to select only primary weapons.
NARRATOR : It will speak out the weapon recoil you selected / scope selected / single or autofire etc. By default narrator version is selected. You can change it in RCL settings
you can also adjust volume and rate of speech of narrator in RCL settings
TOOL TIP : It will show an onscreen feedback on top right corner of your screen. ( i personally prefer tool-tip )
LESSER KEYBOARD INTERACTIONS
In a game scenario it will be difficult to interact with extra shortcut keys, after-all the game itself has a lot of keybindings to remember. With RCL recoil control only additional key u will have to interact is the double-taping of mouse middle button for cycling scopes and double taping right mouse for red-dot , which are easily accessible. Everything else will adjust automatically in-sync with the game.
ADJUST MACRO WITHIN THE GAME
You don't have to go back and forth to recoil engine user interface and game to adjust the recoil.
Instead Click on Backspace to see all the shortcuts available with in the game itself (So you don't even need to remember what are the shortcut keys lol)
Use these shortcut keys within the game to create your own recoil control for the gun of any game.
Ultimate flexibility in creating the recoil macro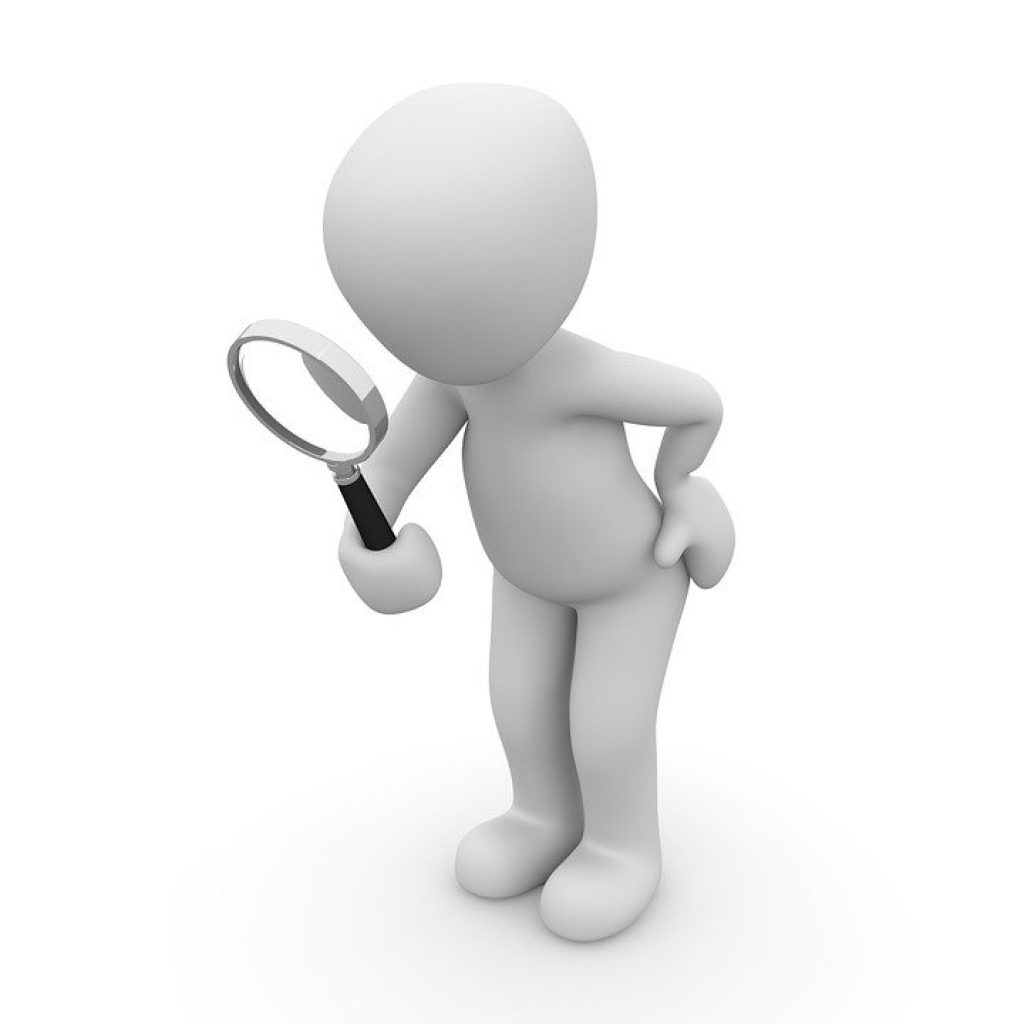 FIRE MODE SELECTION IN SYNC WITH GAME
Use the in-game fire-mode selection button (default "b") to cycle between specially calibrated recoil of each weapon with its fire-mode.
For Beryl m762 and Ump45 cycle between auto-fire <=> single fire <=> Burst fire (for other games you can add your own weapon with 3 fire mode or 2 fire mode)
For all other weapons cycle between auto-fire <=> single-fire.
This will happen in-sync with game. So you don't have to worry.
Only thing to keep in mind is that do not change fire-mode while reloading. If you do that make use of additional double tap firemode selection button (default "u" ) to change recoil fire-mode to make it sync with game again.