Autodetection for Recoil macro #
Turn on Autodetection if you want to use autodetection feature.
Requirement
Game should be in borderless windowed mode and you have captured weapon images — I will walk you through how to capture weapon images later in the tutorial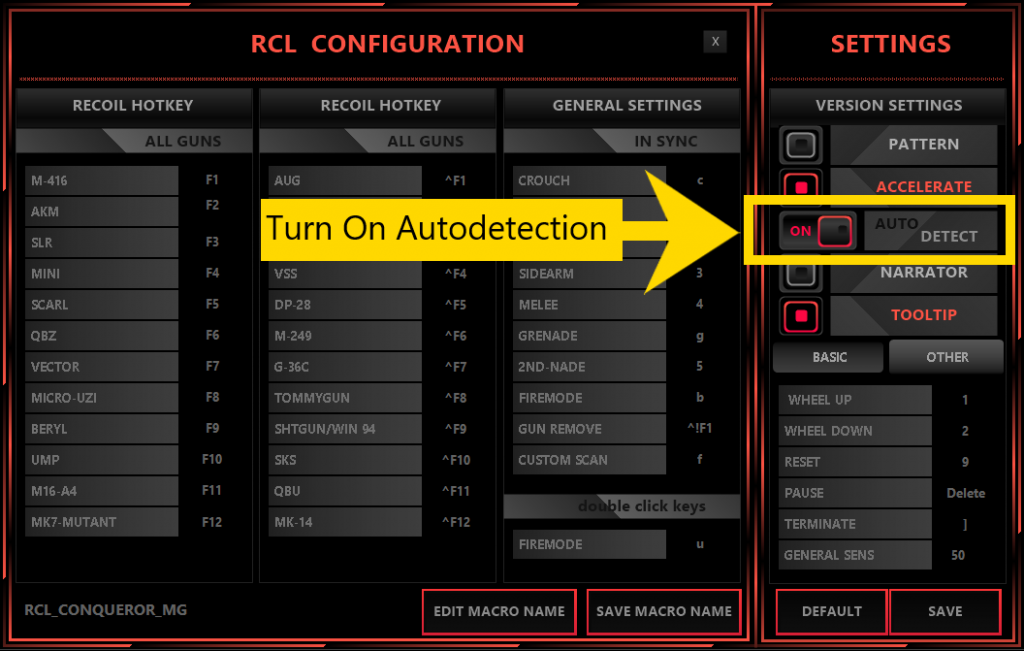 Pattern Mechanism Or Accelerate Looping Mechanism #
Only available in Conqueror version
Other version users can skip this part.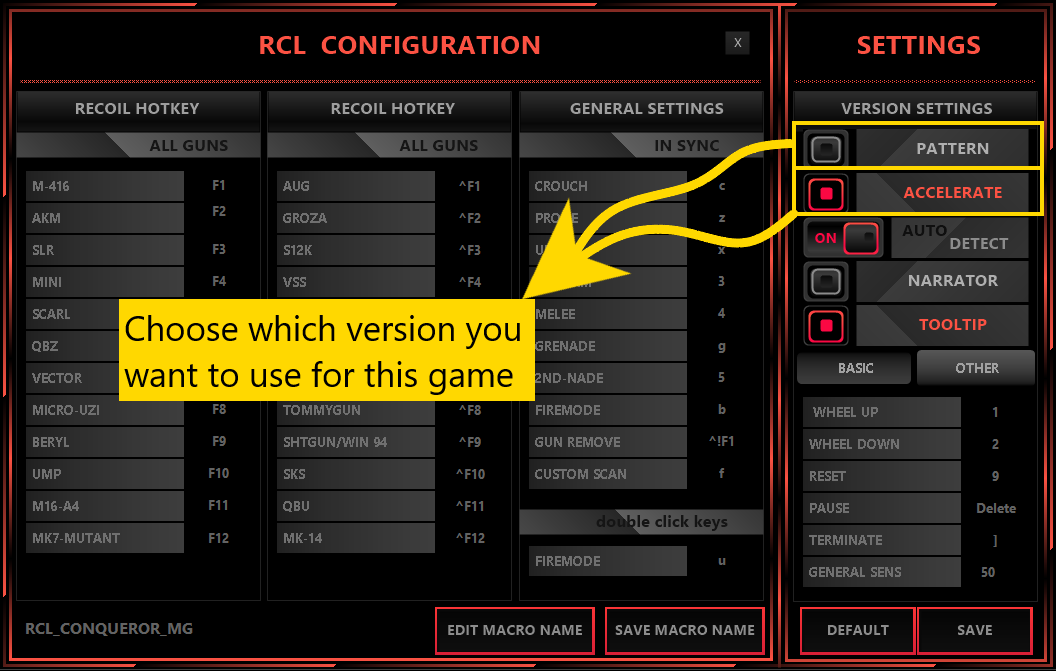 Reference for choosing either of the version
Pattern Mechanism
With pattern mechanism , you will have to record the recoil pattern of the weapon using RCL pattern recorder came along with the Macro Engine.
Pattern mechanism will retrace the recorded recoil pattern for controlling the recoil in the game. So it will give better accuracy.
Accelerate Mechanism
With accelerate looping mechanism you will have to adjust the recoil values and recoil timings using short cut keys.